Ugh, it's been another hard week at work and my nails took quite the beating between their length, book packing, moving, and all other sorts of fun hands-on things. The polish changed three times this week due to boxes completely killing my electric green jelly nails (the next post to come). But, all-in-all, redoing my nails has been quite therapeutic and a great way to de-stress after a long day at work.
So that "treat" I got from
Walgreen's
immediately went on my nails. And since I had also gotten my polish in from
KBShimmer
, I wanted to use that too. The result--Ocean nails!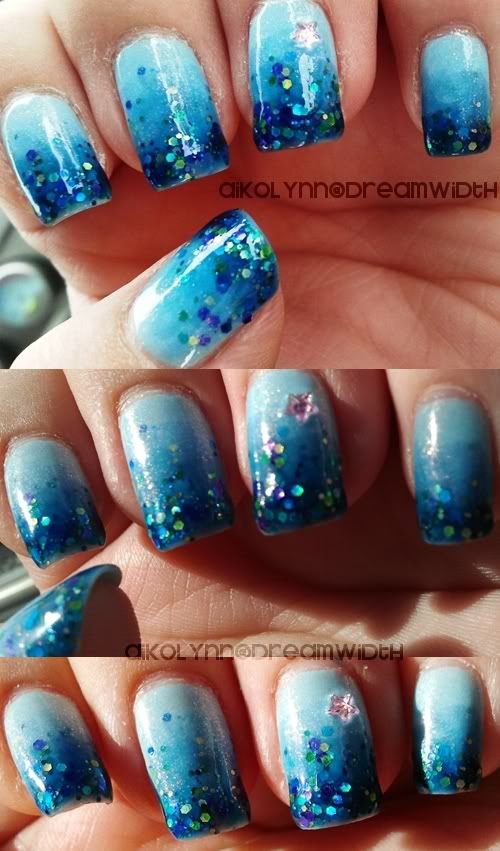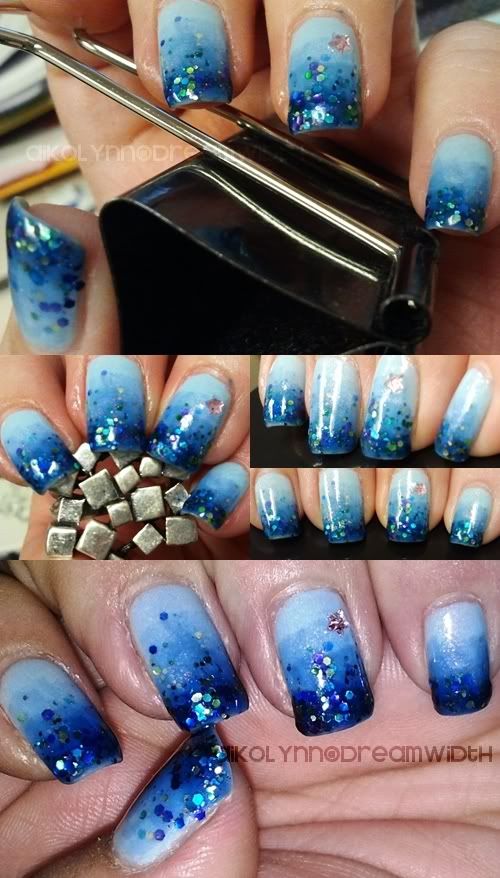 Colors Used:
Sinful Colors - Cinderella
KBShimmer - Shipwreck
Now I'm moving on to posting the jelly nails...
--Cheryl