This is terribly late, but last week was pretty hectic. Here's the mani I was sporting the second half of the week. I absolutely adore dark colors on my nails so this glittery gray and black is right up my alley. So gorgeous!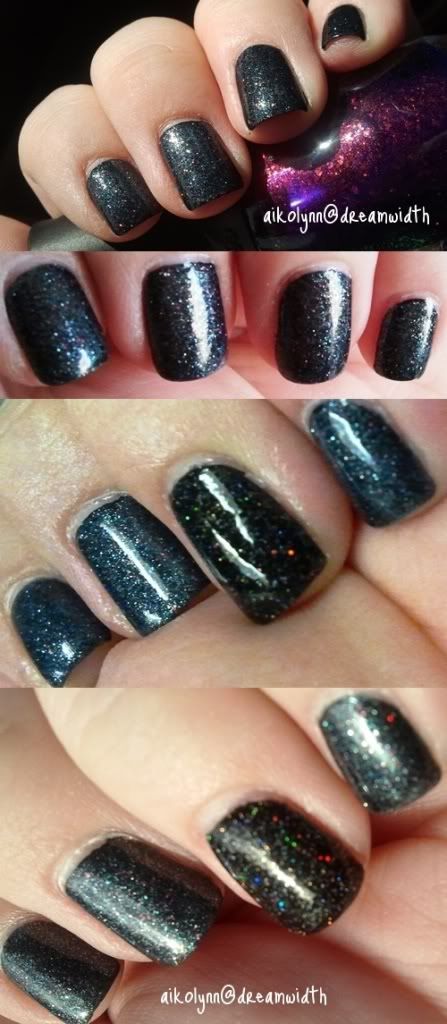 Nfu Oh
's
GS14
is on the ring finger,
Tony Moly
's
Earth
is on all others, and
OPI
's
Black Onyx
is the base.
Earth
is a wonderful charcoal grey base with ash-colored glitter, light blue microglitter, and small pink hex glitter.
GS14
is a black based polish with silver micro and holo glitters.
--Cheryl